Perhaps you diligently record your blood glucose to HealthKit on your iPhone or iPad, or perhaps you use a CGM that does this automatically.
Irrespective, it's handy to be able to look at this data later. Using Glucomate on your iPhone, you can!
All you need to do is open the app, and you'll be met with the very latest blood glucose reading saved in HealthKit. From there, you can scroll down to get a better picture of your day, and even have a look at all readings for the current day.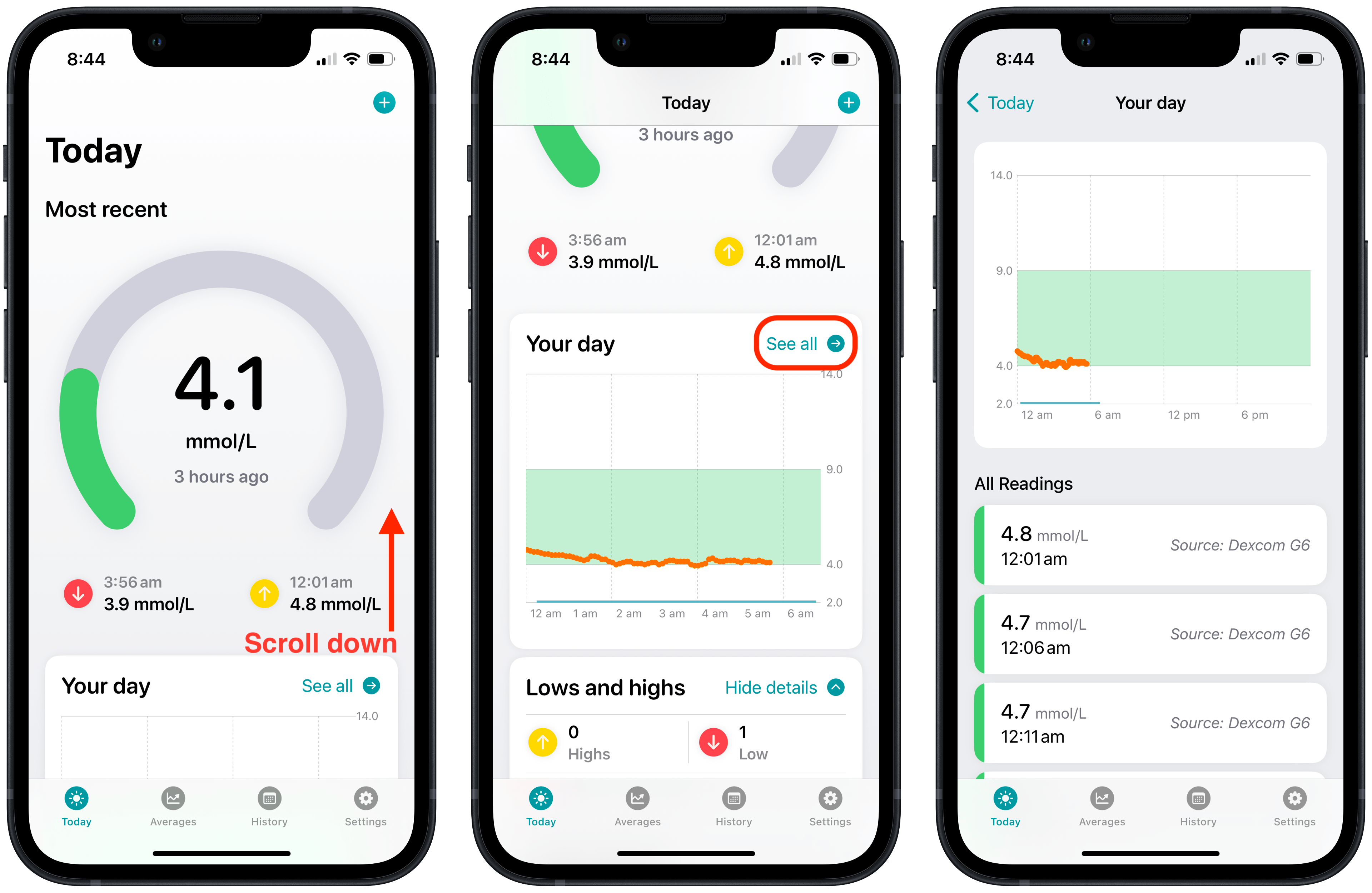 There's a lot more you can do with Glucomate. Stay tuned to the blog for more tips and tricks, or why not download it and try for yourself?
Sound interesting? You can download Glucomate on the App Store.
---