The Apple Watch is a great device that has access to a variety of health information. If you record your blood glucose to HealthKit on your iPhone, iPad, or Apple Watch, or perhaps use a CGM that does this automatically, this data is also available on your Apple Watch.
We think that Glucomate is the best way to look back at this data, and our Apple Watch app has just gotten even better - Fully rebuilt for watchOS 10 and making the most of the full Apple Watch display!
It now has the similarly detailed and colourful charts to match the iPhone and iPad app, which allow you to view the most important information on your wrist - at a glance!
If you've already got blood sugar readings recorded in Apple HealthKit, all you need to do to get started is download Glucomate and open it on your Apple Watch.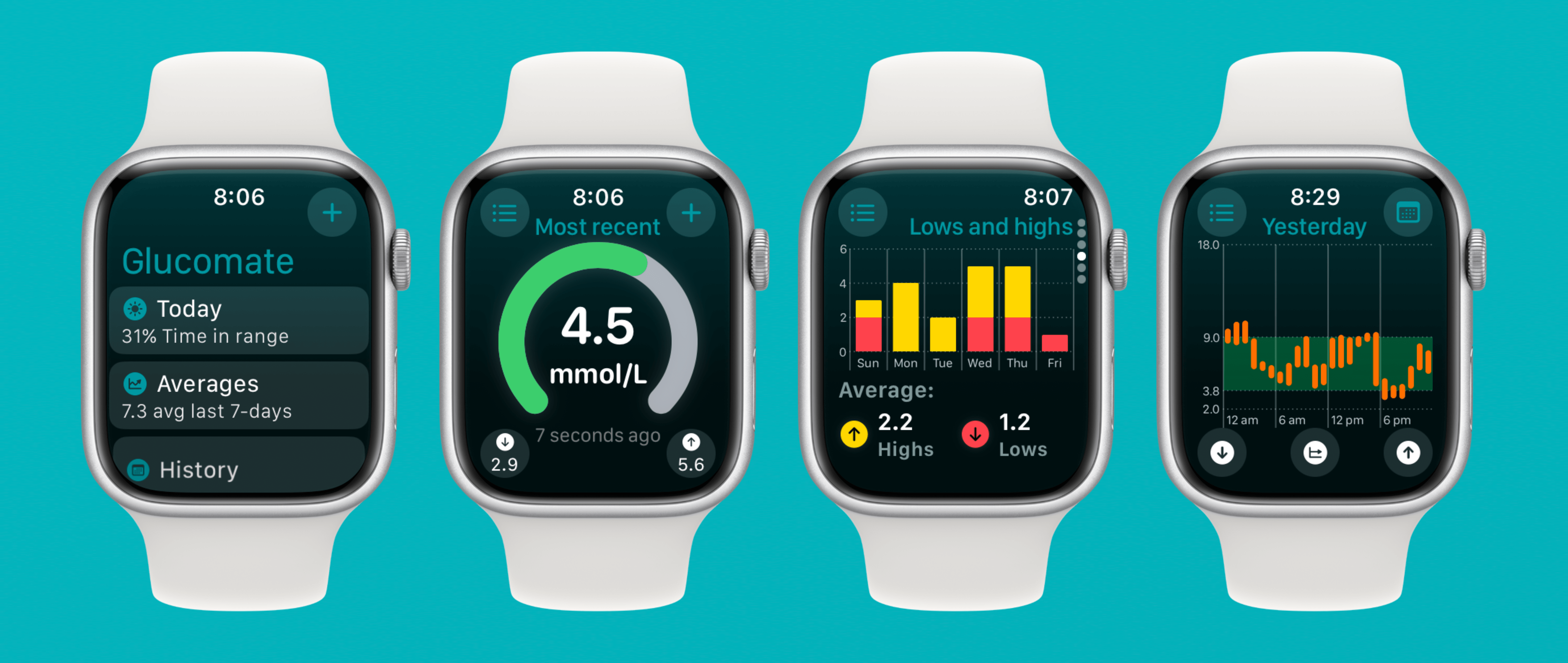 That's it! Couldn't be easier. Look at how great those charts look, even on your smallest device!
Sound interesting? You can download Glucomate for iPhone and iPad on the App Store.
---